Enter Your Details & Get Your Free Valuation
A scooter is a type of small, light-weight vehicle that can be pedaled using one foot or driven by an electric motor. Scooters are the most common form of transportation in many cities.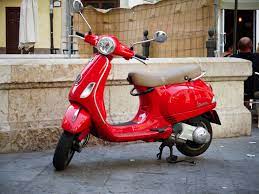 How do you dispose of an old scooter?
An old scooter can be scrapped by taking it to a scrap yard. Scrap yards are places that recycle metal and other materials. These yards will give you money for the materials in your old scooter, so make sure you at least have the engine and frame before giving up your old scooter.
Why you should choose us when you sell your scrap scooter?
Competitive Prices Paid – We pay competitive prices for scrap scooters , but most likely will give you a better price than any other company. 
We Buy Any Scooter  – Yep, that is correct. Does you scooter not run? Is your scooter taking of space on your drive or garage? Whatever the condition, age or make and model. Pirate Bikes can collect it. 
Safe and Legal -All our driver are professional and trained to collect your scrap scooter correctly and smoothly. Making your life easier. 
Free Collection – Unlike other companies that add hidden fees to trick the customer to pay more when collecting. We are honest and do not add hidden fee's. We do not add a collection fee to the price you get. 
Operating 7 Days A Week – We are open 7 days a week. Hours are slightly different on Sunday. Hours: Monday to Saturday – 8 am to 5 pm. Sunday: 9 am to 4 pm.
Environmentally Friendly – We keep the environment in mind when getting rid of a scooter at a authorised treatment facility.