Enter Your Details & Get Your Free Valuation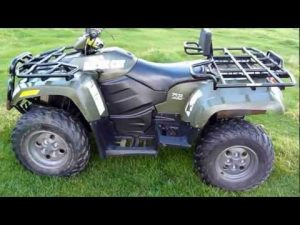 Sell My Artic Cat Quad Bike
Got an Artic Cat sitting around collecting dust in the corner of your garage? Maybe its time to sell your Artic Cat to us. We will make sure you get fair money for your Artic Cat. 
You may be thinking well mine does not start. Pirate Bikes collects quad's in any condition. Some of the most common faults we see with these quad bikes are: Engine Failure , Unsafe to Drive , Old and at the end of its life.
Some Reasons why it may be time to get rid of your Artic Cat:
You can get a quick cash payment. You may want to upgrade and get a newer model. Your Artic cat may need expensive part fitted which would cost more than quad.
How can i sell my Artic Cat to us? 
You will be pleased to hear that its very simple
1. You fill out a form at the top or Phone us directly.
2. We arrange collection with you so if you phoned us directly. We can sort this out over phone. Through form we will contact you to sort collection out on time and date agreed.
3. Our experts decide whether to sell your artic cat to a new owner or we may break it for parts.
Email: info@piratebikes.co.uk